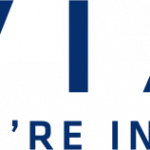 Website Viant
Operator I – Starting at $15.50/hour
 
NOW OFFERING $2,500 SIGN ON RETENTION BONUS
No Experience Necessary!
Willing to Train!
Join our team and produce products that save and enhance lives!

New employees are eligible for the following benefits effective date of hire!
Perfect Attendance Bonus Program valued at $600 annually (prorated based on start date)

Medical, dental, and vision benefits
Company-paid life insurance and disability benefits
Paid time off (pro-rated) and 11 paid Holidays
Our top-notch work environment includes:
Clean Room Environment (hospital grade cleanliness)
Clean, Quiet, Comfortable Setting
MAIN PURPOSE OF JOB:
This is an Entry-level position with little or no prior experience.  Responsible to produce, assemble, inspect and pack all parts as per the work instructions for each assigned task or machine.  Maintain all required paperwork and documentation to Good Manufacturing Practice (GMP) and ISO 13485 standards.
MAIN JOB RESPONSIBILIETIES:
1.    Support and uphold the Viant Values: Customer Oriented, Integrity, Servant Leadership, Own It, Teamwork, and Be Agile.
2.    Treat employees with dignity and respect.
3.    ATTENDANCE IS PARAMOUNT. All associates are required to report to their scheduled shift on time and work their entire shift.
4.    Maintain a professional attitude towards coworkers and company.
5.    Operate machines maintaining productivity, efficiency and product quality.
6.    Put safety first. Ensure employees are working safely and all safety measures and procedures are being met and followed.  Including good housekeeping.
7.    Adhere to company policies and procedures.
8.    Perform visual inspection and testing to ensure all products meet quality standards.
9.    Reporting of data collection and coordinate with mold tech's or maintenance for machine errors.
10. Separate parts from runners by visually examining for: flow lines, long gates, shorts, splaying, flash, etc. As needed, trim and clip excess plastic from parts.
11. Pick up bins of parts from shelves under injection molding machines.
12. Provide relief for coworker's breaks as required by supervisor.
13. Package parts in bags, totes or boxes as applicable (plant specific).
14. Complete paperwork accurately that is acceptable under GMP standards.
15. Be flexible and act in a manner that promotes teamwork.
16. Operators also pack and pull samples for customers/QC.
17. Other duties as assigned needed to help drive our Vision, Mission, and Values.
EXPECTATION
·        Develop skills to perform basic, repetitive and manual activities in the job.
·        Use existing procedures to solve straightforward problems.
·        Take initiative to advance to Operator II
·        NO disciplinary actions
TRAINING REQUIREMENTS
·        Understand the Viant Values and how they pertain to your position
·        Understand the Quality Policy and know where to find it
·        Understand Viant's Mission and Vision
·        Soft Skills vs Hard Skills training
·        Basic Communication
SUCCESSFUL and COMPETITENT COMPLETION
·        Allows you to move into an Operator II position.
REQUIREMENTS
 Education/Certification
·        High School Diploma or GED (preferred)
EXPERIENCE
·        Must be 18 years of age
·        No experience necessary
Viant is a global strategic manufacturing partner that helps medical device OEMs bring complex medical devices and components to market. Our deep materials expertise, combined with our experience in design, manufacturing, assembly, and packaging, allow us to bring our customers' medical technology solutions to life. With nearly 6,000 associates across 24 locations worldwide, we are the perfect combination of big company scale and small company attention. For more information, visit 
www.viantmedical.com
.
Viant provides equal employment opportunities (EEO) to all employees and applicants for employment without regard to race, color, religion, gender, sexual orientation, national origin, age, disability, marital status, amnesty, or status as a covered veteran in accordance with applicable federal, state, and local laws. Viant complies with applicable state and local laws governing nondiscrimination in employment in every location in which the company has facilities.