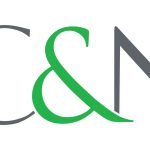 C&N Bank
Overview
At C&N, we have a mission to take care of our customers to be the only bank they need. As
a Universal Banker, you will enhance customer retention and deepen existing relationships by
providing timely and accurate transactional customer service and educating customers through
effective oral and written communication on products/services while identifying cross-sell, and
referral opportunities to meet customer's needs. May assist customers with opening of consumer
and business deposit accounts.  Must be able to handle multiple tasks in a fast-paced
environment. Travel to assigned branches may be required.
Qualifications
Education:    High school degree or general education degree (GED)
Experience:   2-4 years previous related experience in cash handling and/or customer service
setting, preferably in a banking environment.
or
equivalent combination of education and experience.
Responsibilities
1. Customer Service/Relationship
 Meet or exceed individual and team goals as set by management.
 Greets all customers (phone or lobby) immediately with a warm welcome and identify
the customer's need.
 Initiate and engage in conversations to build customer relationships.
 Accurately and efficiently answer deposit/loan account inquiries and other questions
regarding various C&N product and service solutions.
 Research, analyze and resolve any customer problems thoroughly and follow up with
customers in a timely manner.
 May open consumer and business deposit accounts utilizing a sales process. Not expected
to open a book of business.
 Assist customers with enrollment, activation, and troubleshooting of all technology
products via computer, mobile device or tablet.